I'm working on a new project with Warren Ellis, just signed off on a long-awaited contract with Image Comics/Top Cow for Matt Hawkins, and my agent tells me foreign rights for Troll Bridge, the new graphic novel I painted for Neil Gaiman at Dark Horse which will be shipping in September have been selling as well.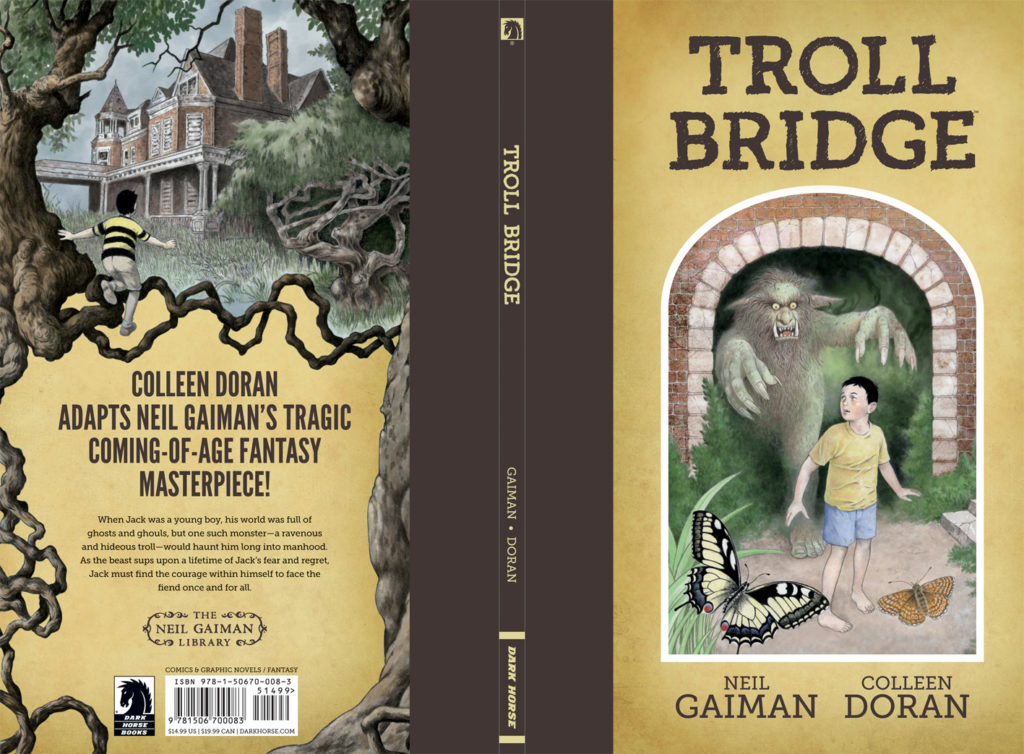 So, it's a busy year. I'm touring for the first time in more years than I can remember, and my next shows are Tampa Bay Comic Con, Terrificon, Long Beach Comic Con and New Jersey Comic Expo.
Also FAITH, the comic I am intermittent guest artist on for Valiant, is getting huge publicity and great reviews. Issue #1 just sold out! But Valiant will be giving out 100,000 more free copies!
So many great things to do and read!
Here's a Batman sketch I did for a fan in Miami!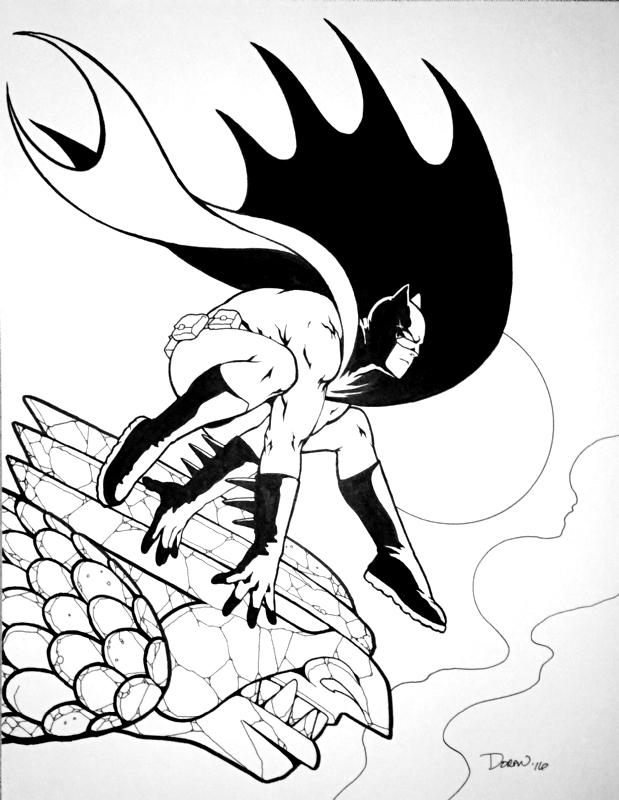 I am ridiculously pleased to meet actor Bruce Boxleitner.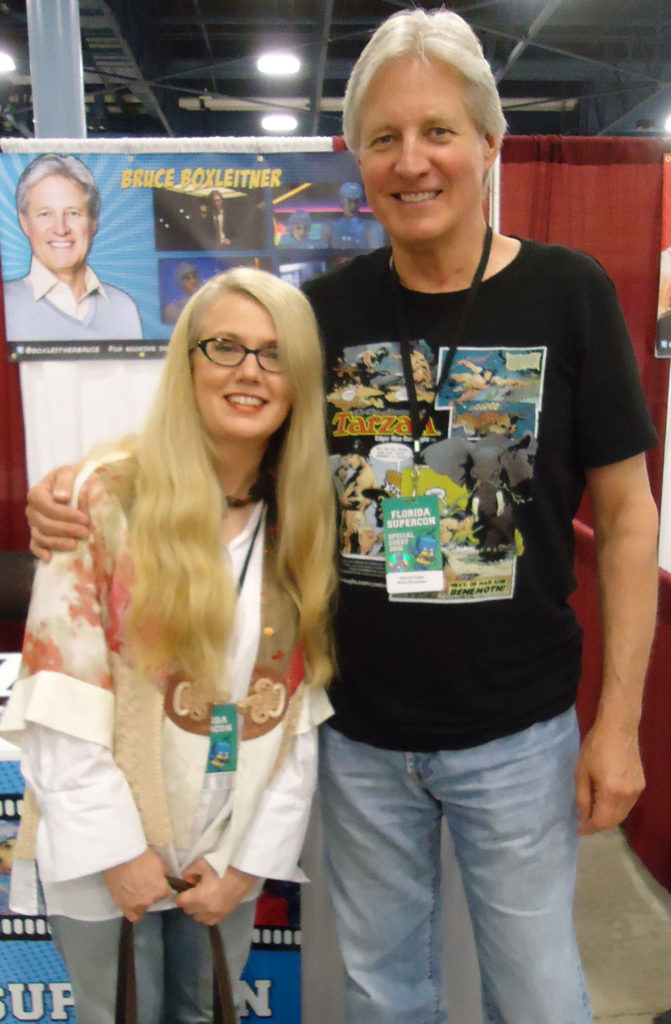 And one of my all-time favorite people, legendary artist Jose Luis Garcia-Lopez!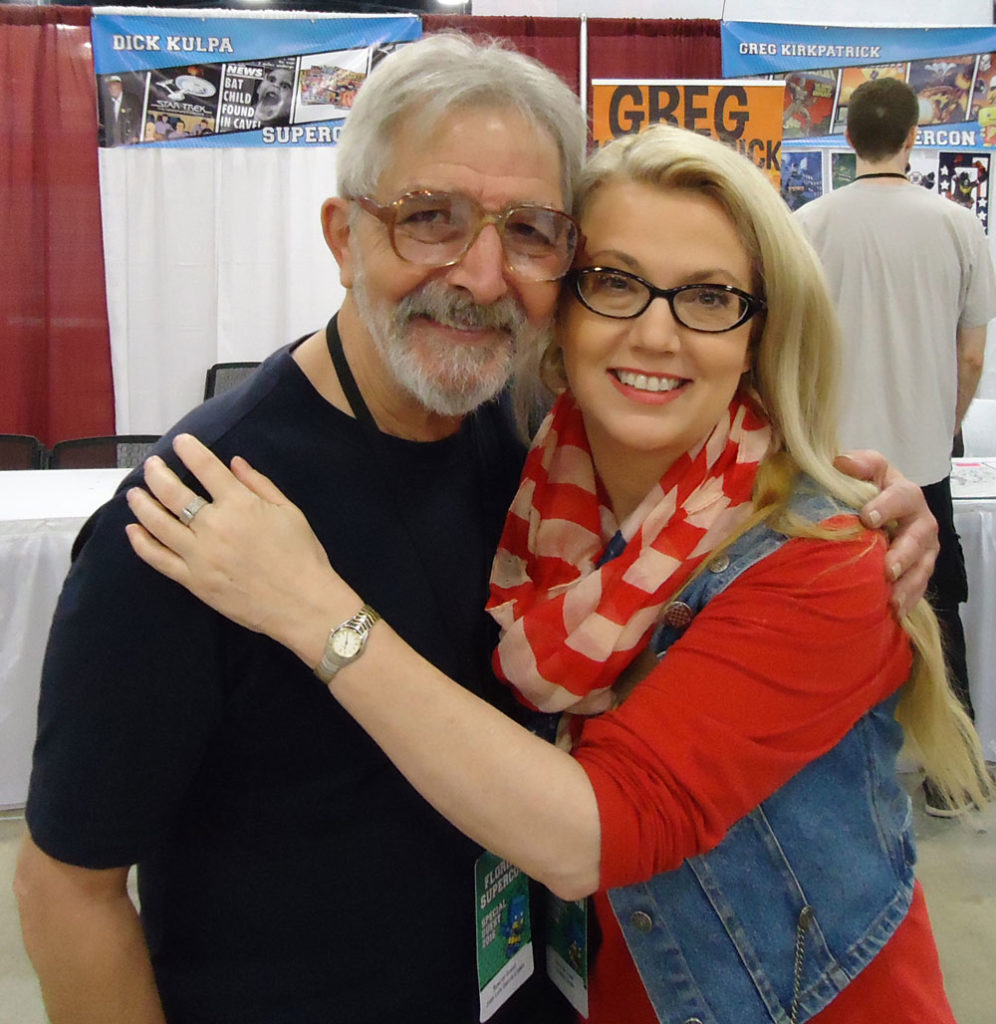 Here I am with Todd Nauck and amazing comics scribe Peter David!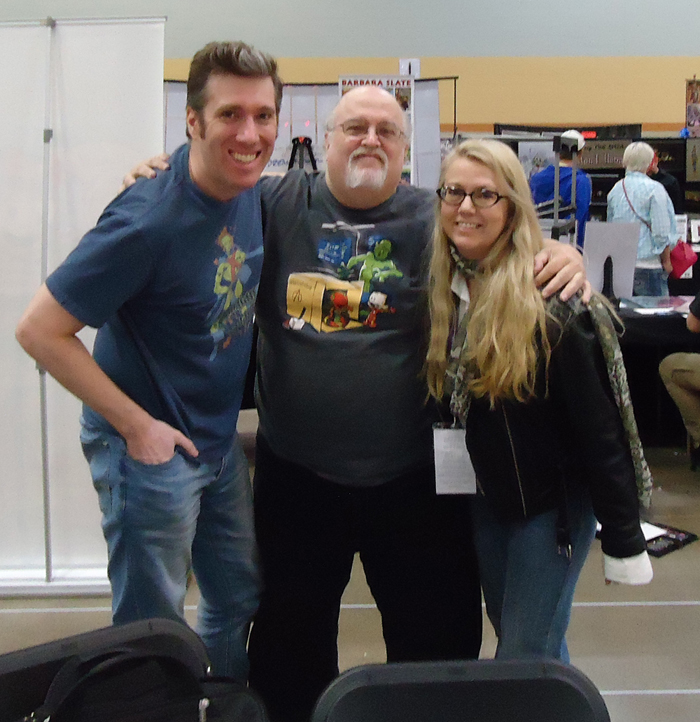 Keith Giffen is mortified that we are wearing color coordinated shirts.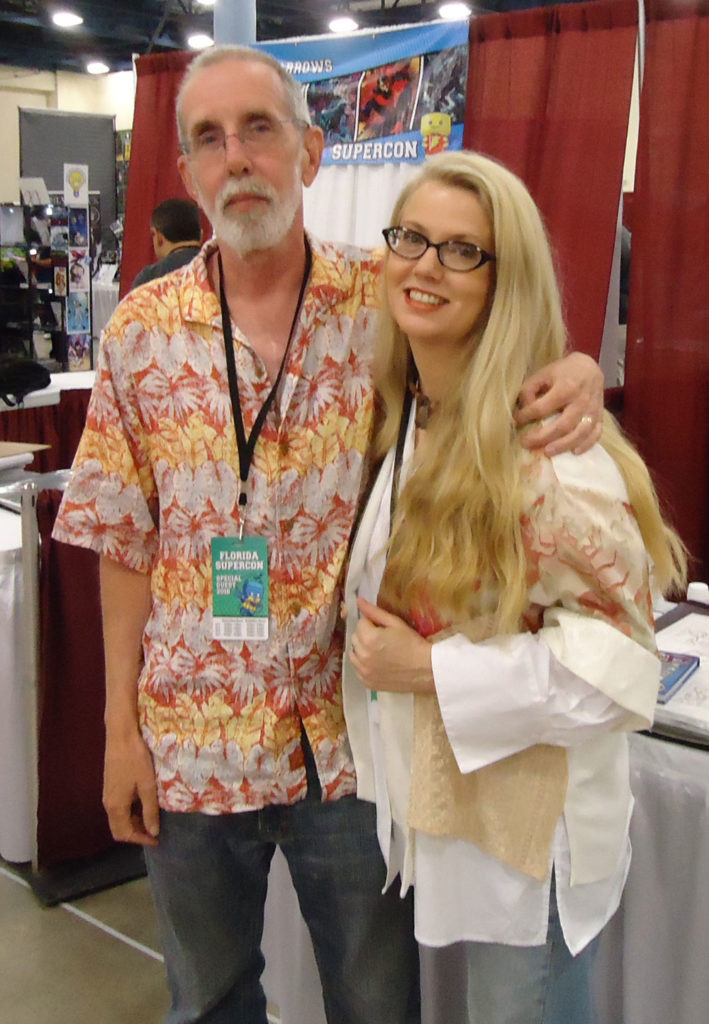 Meanwhile, this is a picture of my very favorite youngest relative in the whole wide world. I post this picture with the permission of my family. Some of his friends don't believe we're related. Well, we totally are!
So here is Michael holding up some really great books sent to him by my pal Gene Ha, who is an absolutely terrific artist!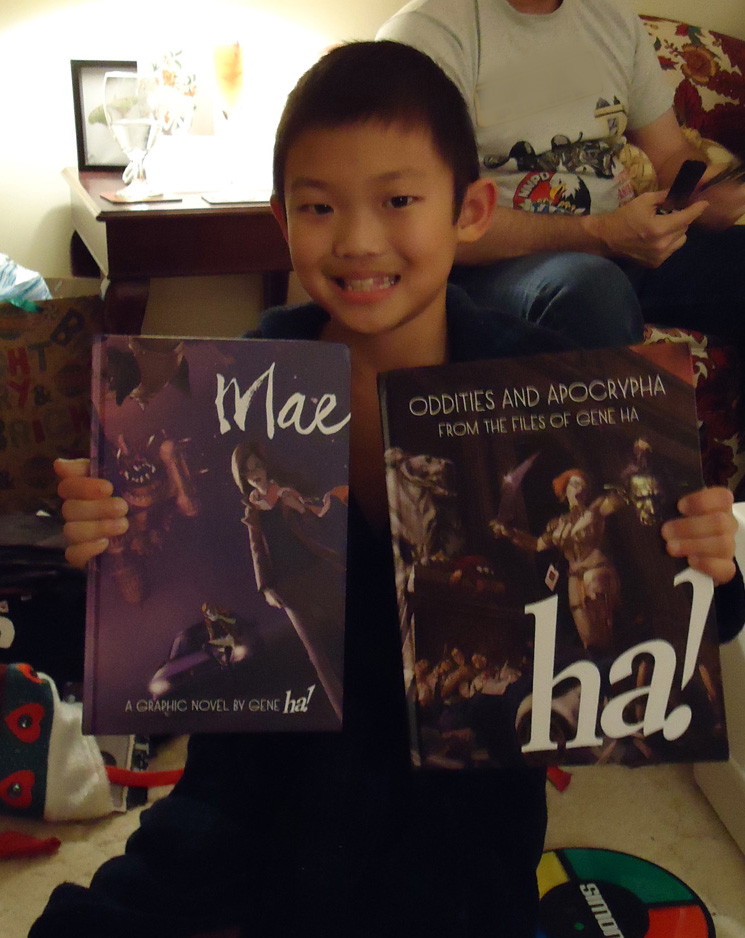 And here is a screen shot of DC Comics Vice President Jim Lee tweeting back and forth with me about all the good things Jim kindly sent my little buddy!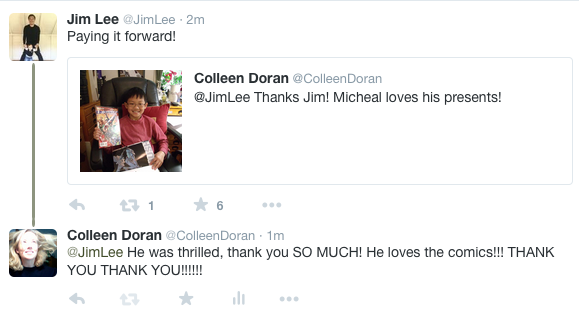 So to everyone out there, Michael is my very favoritest and absolutely real youngest relation. So, there you go!
I look forward to seeing what comics he makes in the coming years!