AMAZING FANTASTIC INCREDIBLE STAN LEE topped The New York Times bestseller list in the first week of release and five weeks later continues to run with the top 5 graphic novel sellers! As you may imagine, everyone is very happy and excited for the success of the book!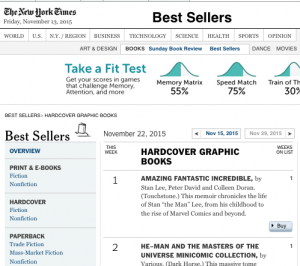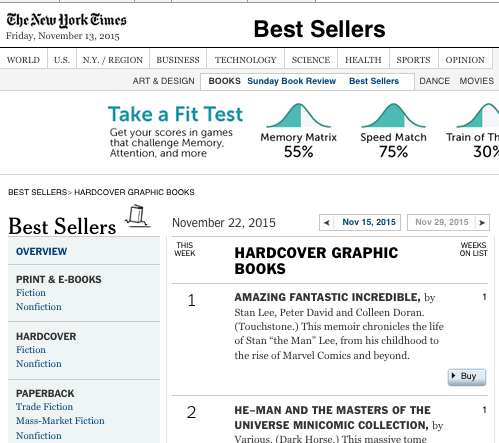 You can find it at almost any retail outlet where books are sold. I've sold some original art from the book, so check back frequently for availability, because the pages go pretty fast when I offer them up.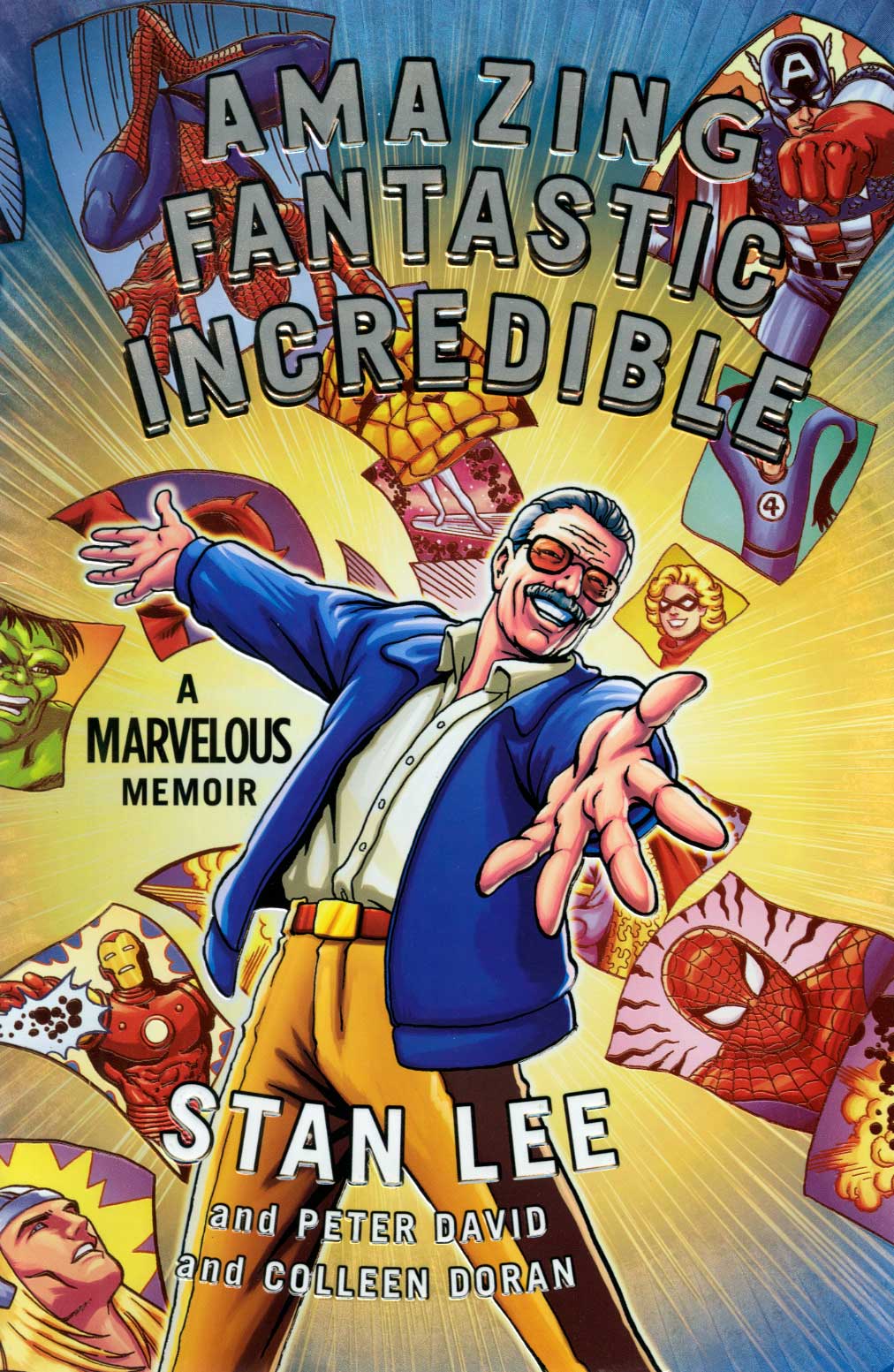 I almost never take vacations, and haven't had one in years, but celebrated all the good news by going to Universal Studios and visiting Harry Potter's alma mater Hogwarts. Here I am in my Hufflepuff uniform!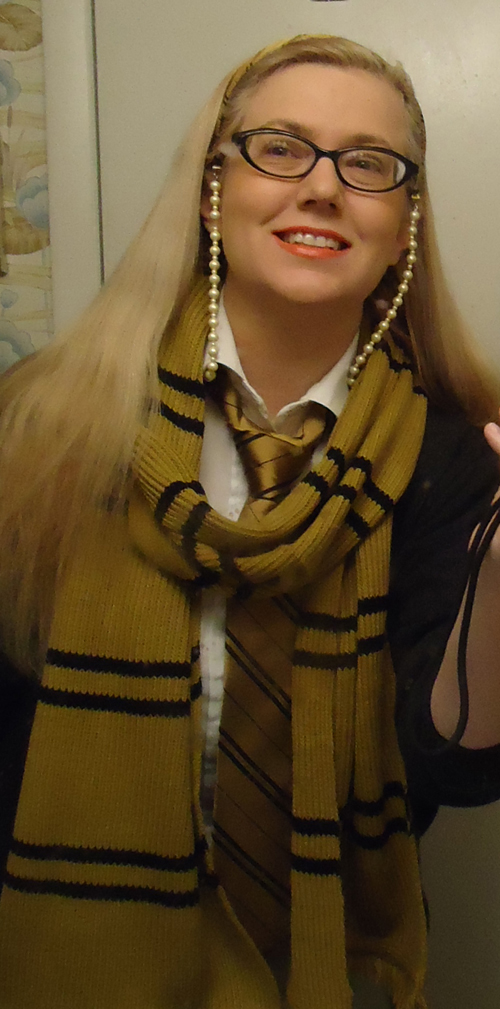 I like to stealth cosplay, so wore this out to tea with friends.
I couldn't resist accepting another job from Marvel Comics right before I left for vacation, and spent the first hours of my vacation in my hotel finishing off a cover painting. Can't wait for you to see it!
I am doing another cover painting this week, as well as working hard on the Neil Gaiman graphic novel TROLL BRIDGE coming in 2016 from DARK HORSE COMICS. It was just announced.
This is not the final cover design, but it is the final cover painting.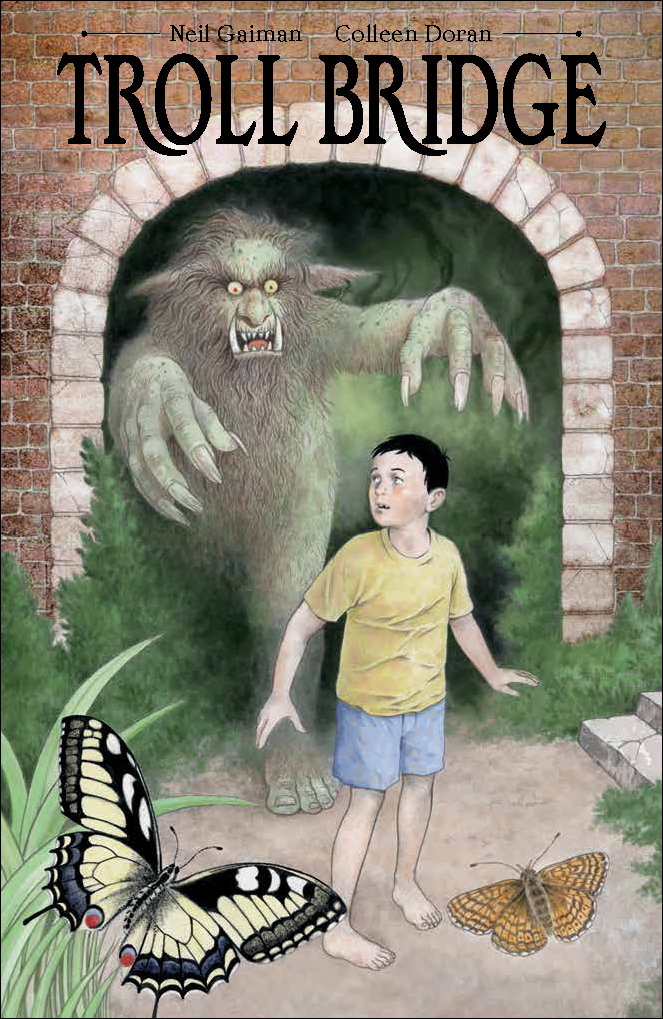 This is a fully painted graphic novel. I did illustrations for a very short version of this story in pen and ink about 20 years ago, but this is not the same work. Here is one panel from the new book.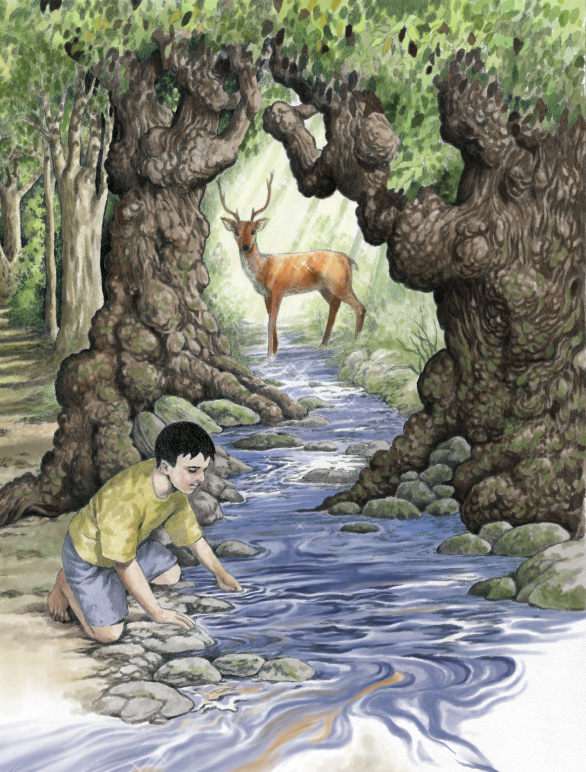 So, you know, fully painted, new work, not 20 year-old line drawings. I have had a lot of time to think over this story, and I believe I've been able to bring a new dimension to the work. I hope you like it.
Also, for the first time since the 1990's, I will tour this year. Expect to see me at at least 6 shows next year. Announcements soon.