I'm deep into the final stages of Neil Gaiman's TROLL BRIDGE, a fully painted graphic novel adaptation of Neil's story that I've been working on part time for years now. It's far and away my best art, and my most challenging painted work. The book will be available from DARK HORSE COMICS in September 2016.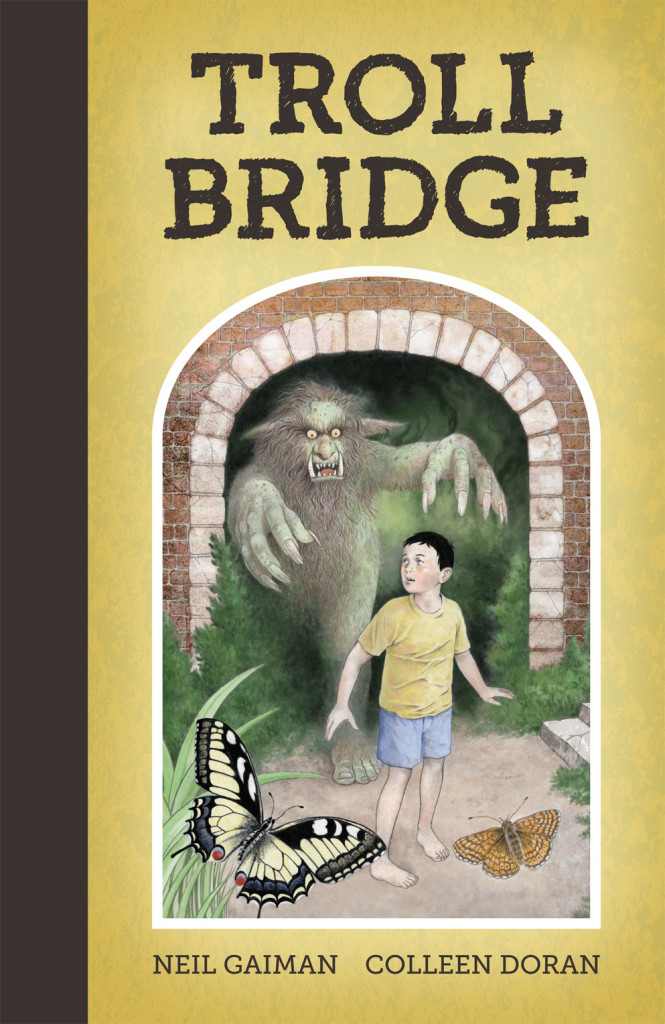 I think we've created a work that looks nothing like most of the comics today. It's both fun and creepy, and I've learned a lot doing it!
In its 11th week, AMAZING FANTASTIC INCREDIBLE STAN LEE tops the New York Times bestseller list once again.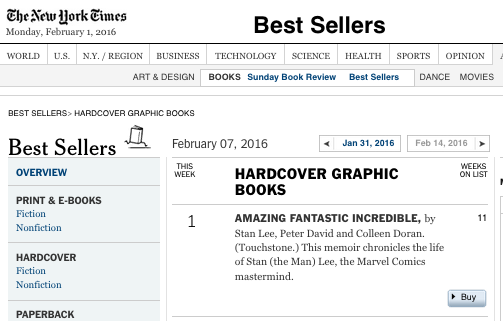 We're very excited and pleased with the response of the fans, and very grateful for the support. If you haven't gotten it yet, most of the online bookstores have it on sale right now at a GREAT price!
CBS News did a wonderful feature on Stan in honor of his 93rd birthday, and you can see an article here! The feature spotlighted many pages from the book! It was great to see that on a bright Sunday morning!
Incidentally, I was asked about what it was like to work with different writers, and one of the things I like best about working with Peter David, with whom I've worked with on a number of projects including the STAN LEE book, is that Peter is incredibly considerate of the artists he works with. He is very careful to provide reference sources in the script. Many work hours go down the rabbit hole trying to chase pictures to match what the writer wants. I mentioned this to some young artists who'd never considered this as an issue. But whenever you work with a writer, try to get him to put his reference sources directly in the script.
Also with regard to the STAN LEE book, Allan Harvey, my production assistant and letterer, is a noted comics historian and collector. Many of the classic comics in the book were referenced from Allan's personal archive. I can only imagine what a tough time I'd have tracking all of these things down without Allan's hard work.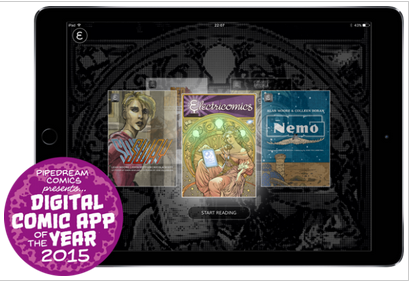 Over at ELECTRICOMICS, more great news, as it was chosen by PIPEDREAM as the best digital comics app of 2015!
THE GUARDIAN UK also chose ELECTRICOMICS as one of the best iPhone and iPad apps of 2015.
And the story by Alan Moore that I illustrated, BIG NEMO placed 4th in the PIPEDREAM best webcomics poll of 2015! Not bad for a short story!
I have two short stories coming out in upcoming issues of JUSTICE LEAGUE 3001: issue (EDIT) #9 and 10. Pencils and inks. I hope you will watch for them!
I also have cover art for SPECTRUM coming out soon. SPECTRUM is a comic based on the web tv series CON MAN starring FIREFLY actors Nathan Fillion and Adam Tudyk. Check out this story from ENTERTAINMENT WEEKLY.
And I have yet another cover coming out, this time for SQUIRREL GIRL #7 and MARVEL COMICS!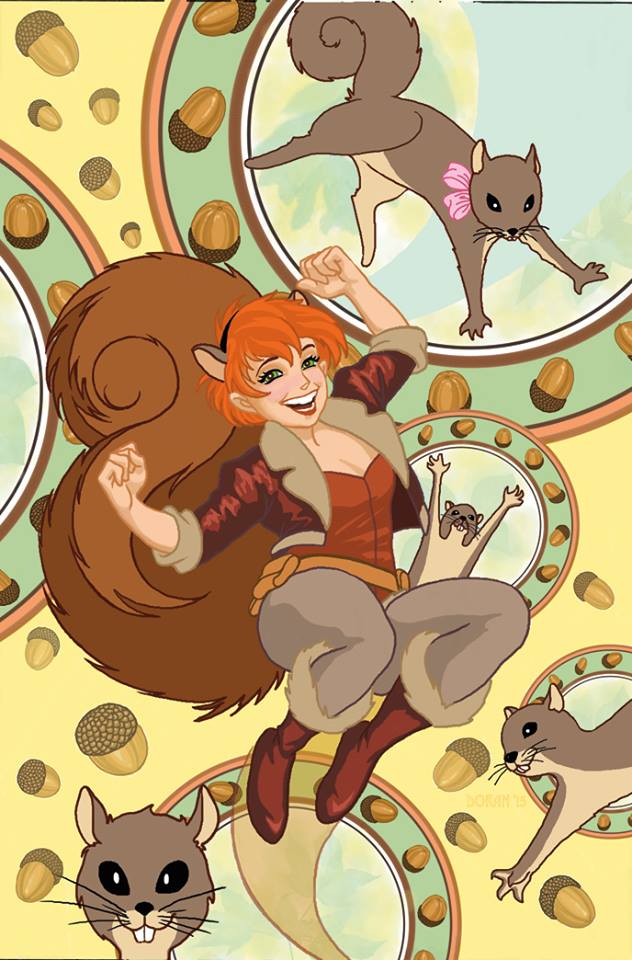 I love this book, it's super-cute and fun! Coming in April!
I'm also looking forward to getting started on a project with Top Cow, and I am juggling other offers as well. I'm going to have to make some hard choices, because I just can't accept everything that's coming my way. It's good problem to have, surely!