As most of you know, I don't sell much original art these days, but for the next couple of weeks, I will be posting a few select pieces on ebay. HERE IS MY EBAY PAGE.
First up is this classic style FANTASTIC FOUR splash page from the autobiography of Stan Lee, AMAZING FANTASTIC INCREDIBLE STAN LEE, now on its second week on The New York Times bestseller list!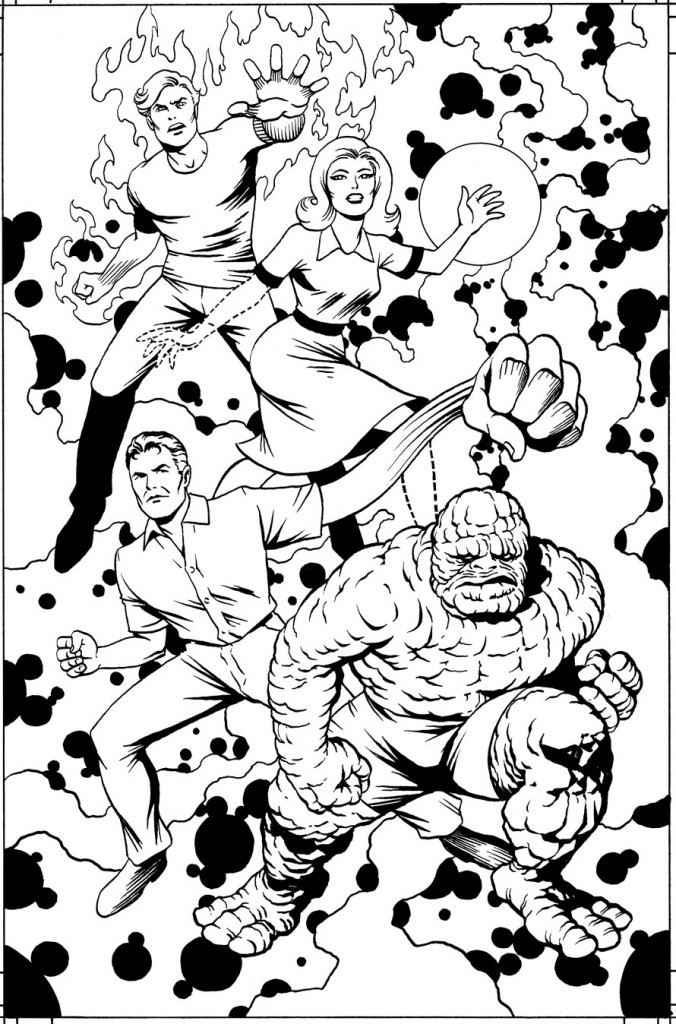 Also up, a sketch in brush and ink of Neil Gaiman's SANDMAN. As most of you know, I am working on the paintings for another Neil Gaiman graphic novel right now.

I was able to get a small number of the STAN LEE books autographed by Peter David, so if you order from me, you can get it signed by both of us. While supplies last!
For US orders, use this button.
For foreign orders, use this button.
ORDER A DISTANT SOIL Volumes I and II NOW and get HALF OFF cover price! That is 500 pages of graphic novel goodness for only $20!!!
And for an extra $10, get an 11″x17″ print as well SIGNED!
Prices include US SHIPPING! Order now and save!
Here is our button which includes foreign shipping!
My issue of JUSTICE LEAGUE 3001 #6 premiers tomorrow, butt here is a preview at Comicosity today! CHECK IT OUT!