In just a couple of weeks, THE VAMPIRE DIARIES issue 6 will be on COMIXOLOGY and it will be in comic shops in June 2014. I wrote and drew the entire issue!
I also did a cover for it, but after approval, they decided to go with something more in keeping with the style of the rest of the series. No worries! We're cool. And since we have the internet, I can show you my unpublished work.
Here's the original cover sketch: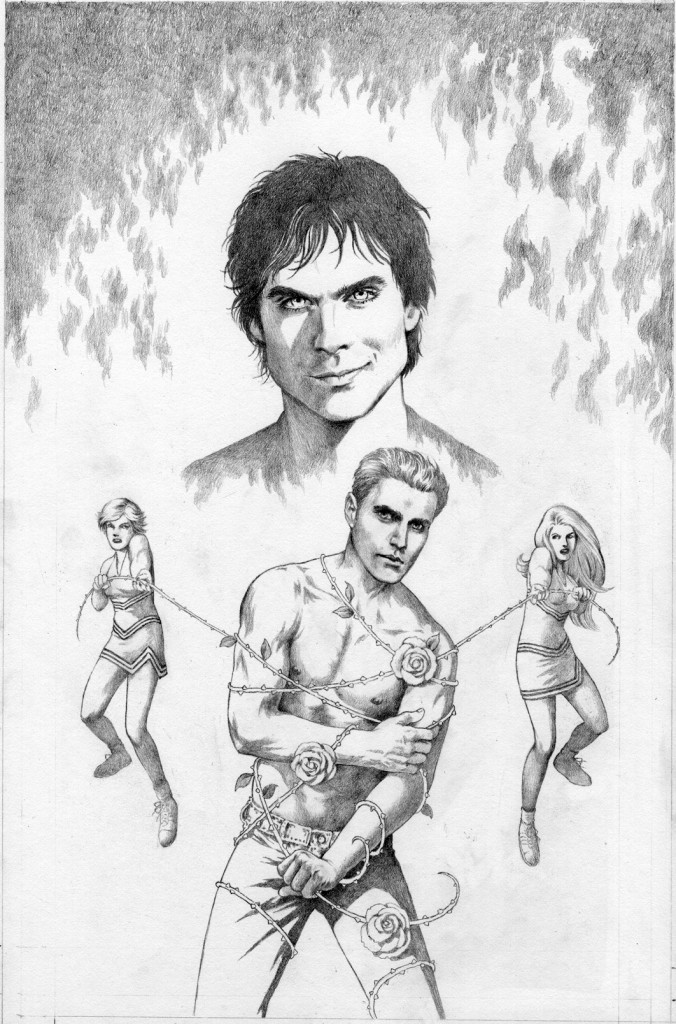 And the final painting.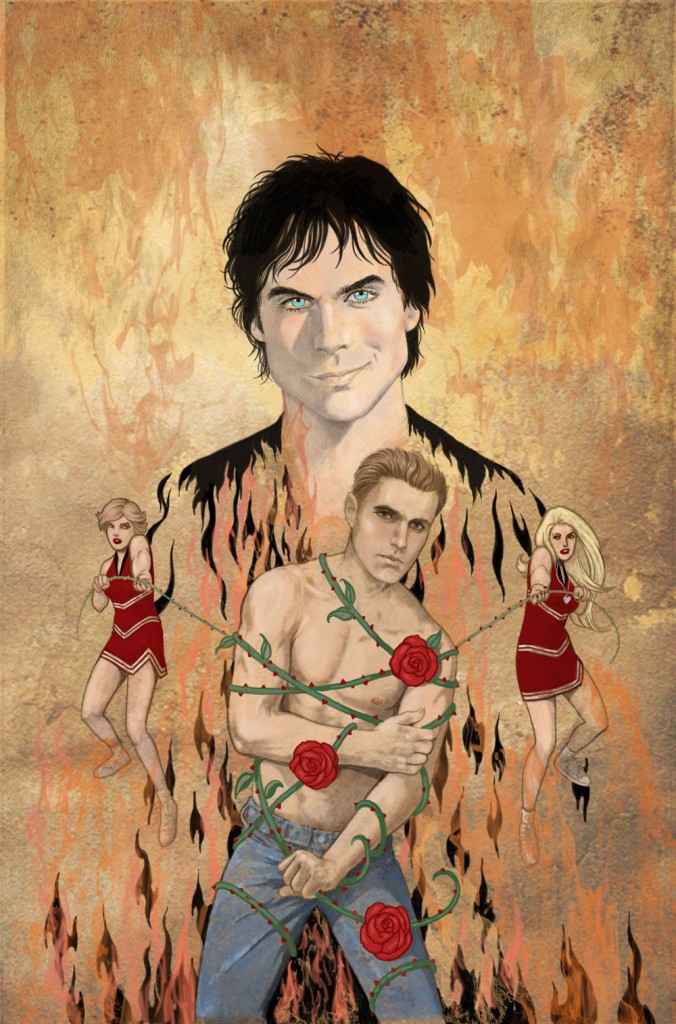 I'm working hard on the end run of a graphic novel with Neil Gaiman for DARK HORSE, then I start a miniseries with the TOP COW imprint at Image Comics with Matt Hawkins. Busy year!