Thank you so much to the fine folks at Wizard World Conventions for hosting me as their guest. And thanks to Robert Kirkman for having me along as his guest artist for a cover of THE WALKING DEAD!
I got to meet many wonderful fans, signed lots of books, and also got to meet two of my favorite actors!
Here is Dean Cain, best known as Superman! He is as handsome and heroic as ever!
Now with James Marsters of BUFFY and TORCHWOOD, two of my favorite tv series!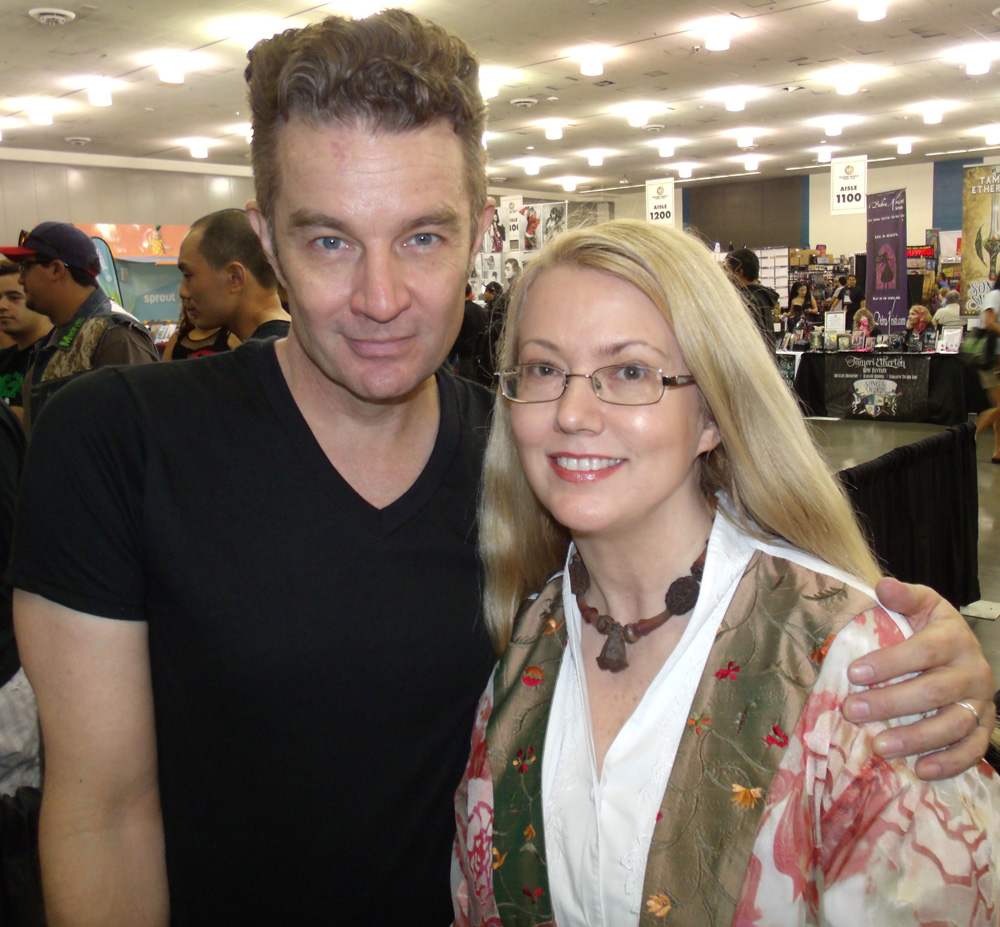 It was exciting to find out that he's a real comics reader as well.
I don't get to many shows, so as you may imagine, this show was a rare treat.
I don't have my shipments back from the show yet, but I will have a limited number of THE WALKING DEAD editions for readers for mail order.